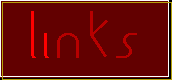 Here are the links to some really great POTC related sites! If you'd like to see your site up here, please click the below link!

---


Wonderful site devoted to the great Captain Jack Sparrow! There's TONS of detailed information, and lots of fun stuff! One of my favorites!


This site has, by far, the largest gallery and screen cap collection I have ever seen! Lots of great links as well! I've gotten a lot of my icons from here! Highly recommended!